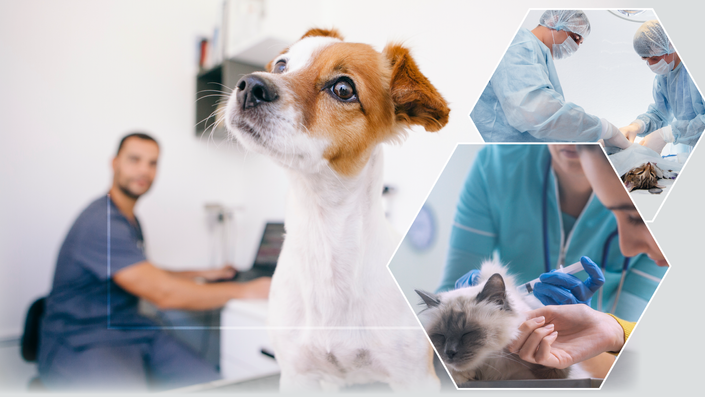 General Practice Fundamentals
8 RACE-approved hours. Anytime On-Demand course available soon.
General Practice Fundamentals Practice Pointers Playlist
(click the tiny "hamburger" button in the upper right of the playback window to see a list of videos)
About General Practice Fundamentals
Taught by Lance Roasa, DVM, MS, JD with assistance from Drew Olson, DVM, Steve Kellner, paralegal, and other subject matter experts.

Agenda and learning objectives
Simplifying the Diagnosis - 1 hour
Describe a simplified approach to cases and making a diagnosis.
List the diagnostic tests available in practice.
Understand common processes to simplify case management.
Common Conditions in Everyday Practice - 2 hours
Understand the diagnosis and treatment of:
Otitis externa, aural hematoma and atopy, common lameness, osteoarthritis and dental conditions, common conditions causing vomiting, diarrhea and anorexia, coughing and cardiovascular conditions, anaphylactic reactions, and toxicities, and trauma, seizures and lacerations.
What, When and How to Communicate Common Conditions with Clients - 3 hours
Understand the theory of creating prepared communications to clients for efficient and effective communication on common issues and conditions.
Write and recite a common communication to clients for:
Separation anxiety, aggression, scratching, and phobias, vaccinations, deworming, wellness laboratory work and parasite control, nutrition, weight control, common nutritional supplements and alternative diets, declawing and cosmetic surgeries, routine surgeries such as ovariohysterectomy, castration and dental procedures, atopy, allergies, and dermal disease, including treatments, osteoarthritis, caudal cruciate ligament rupture, medial patellar luxation, intervertebral disk disease and soft tissue injuries, anal gland conditions and expression, and heart disease, murmurs and congenital conditions.
Routine Surgery and Tissue Handling - 2 hours
Describe and understand:
Routine canine and feline ovariohysterectomies, routine canine and feline castration, routine tissue handling skills and suture patterns common to small animal practice, common dental procedures and oral surgery, and common mass removal procedures.