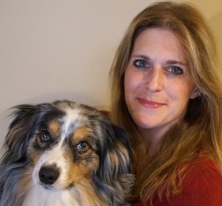 Introduction to Emergency and Critical Care Medicine for the Veterinary Technician
This series will cover a variety of topics in emergency and critical care focusing on practical information that can be utilized by all veterinary technicians/nurses and assistants. 


Hi, I'm Amy Newfield, CVT, VTS (ECC)
Does the thought of a trauma patient coming into your hospital make you nervous? What about CPR? If you are a veterinary technician, nurse or assistant who wants in-depth knowledge in emergency medicine then these courses are for you! These courses will present difficult concepts in a practical way so you can use your new knowledge the next day in your hospital. I promise you will laugh and have fun while learning about emergency medicine. By the end, you will be more comfortable with your skills and knowledge for the next time an emergency presents at your hospital.